Customer reviews are central to the recognition and rewards process. At Guusto, customer feedback is an integral part of our core value, Listen.
We are so grateful to have listened to our wonderful clients and users, and the Guusto team is excited to announce that our software won over 40 prestigious customer review awards in 2021.
Awards from Gartner Markets
Guusto has won the Shortlist award by Capterra Gartner Markets. Capterra's Shortlist ranks the best software out of 240 products in the Employee Recognition category, and the Shortlist is compiled from the highest-rated and most popular. As an Emerging Favorite, Guusto has scored highly amongst our users, with room to grow as a provider of Employee Recognition software.





Guusto has also won the Best Value, Best Ease of Use, Most Recommended, and Best Customer Support awards from Gartner Markets. These annual awards are awarded to products who scored the highest among these categories for the entire year.
Awards from G2
We're also honored to announce that we have also earned several seasonal awards from G2, the world's leading B2B software marketplace and review platform. On December 14th, Guusto received its G2 Winter 2022 Report. Among the 7 badges we won, we want to highlight a few notable badges that align with our core values.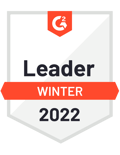 Guusto has been awarded the Leader badge for Employee Recognition. Products in the Leaderquadrant in the Grid® Report are rated highly by G2 users and have substantial Satisfaction and Market Presence scores. This is the 6th time that Guusto has earned the Leader award.
Guusto has also won the Momentum Leader, Enterprise Leader, and Mid-Market Leader for Winter 2022.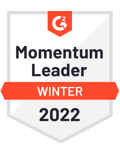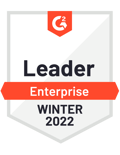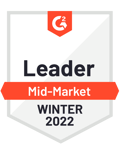 Guusto has also been recognized for our outstanding Customer Support. From onboarding to program implementation, we care about creating an outstanding user experience for rewards senders and receivers alike.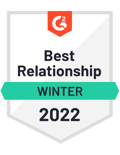 As a result, Guusto has won the Best Relationship award, reflecting our commitment to making the best experience possible. Out of 240 products, Guusto ranked the best for the four following factors: A score in the Relationship Index is comprised of four main factors:
Ease of Business
Likely to Recommend
Quality of Support
Other Factors
What Our Customers Are Saying
Here are some recent reviews from Guusto users on G2:
"Great concept, it minimizes end-to-end time to process complex reward transactions among several parties, with a very lovely online execution. I tried it for a service award, and the feedback I had was just great; I'm going to use it again for Christmas Greeting and gift cards. I'm sure my team will love it. Solid customer support, the team is informed and would go the extra mile at every step along the way. I would recommend them without any doubt." - Moe R. Branch Manager, Mid-Market (51-1000 employees)
"The system is easy to navigate, with lots of choices for the employee receiving the gift to choose. I like how it immediately goes to the employees' phone, and they were able to pick a prize within minutes of me sending. I have worked with other companies and their recognition platform consisted of mostly overpriced gifts that no one really wanted." - Heather P. Director of Dining Services, Enterprise (1000+ employees)
"Guusto enables us to provide our staff with meaningful, contactless recognition. The vendor list is always growing and I love the feature that enables our staff to combine gift values. It's efficient, easy to administer and perfect for any occasion. I highly recommend it." - Administrator in Hospital and Healthcare, Mid-Market (51-1000 Employees)



2021 continues the upward trend in positive reviews and awards for Guusto that started in previous years. We want to thank our amazing users for over 1,200 reviews in 2021, contributing to a total of nearly 2,000 reviews. This year, thanks to our customers, Guusto has earned over 40 awards from leading review sites including G2, Gartner Peer Insights, TrustRadius, SoftwareWorld, and others.
Try Guusto for Yourself
Guusto is a recognition and rewards platform that helps companies create great culture. Our web, mobile, and offline solutions ensure every team member is included and recognized in real time. Let employees choose the rewards they care about with over 60,000 merchants to choose from. No set up fees, free account opinions, and full credit back on unclaimed gift cards delivers an unmatched return on investment!